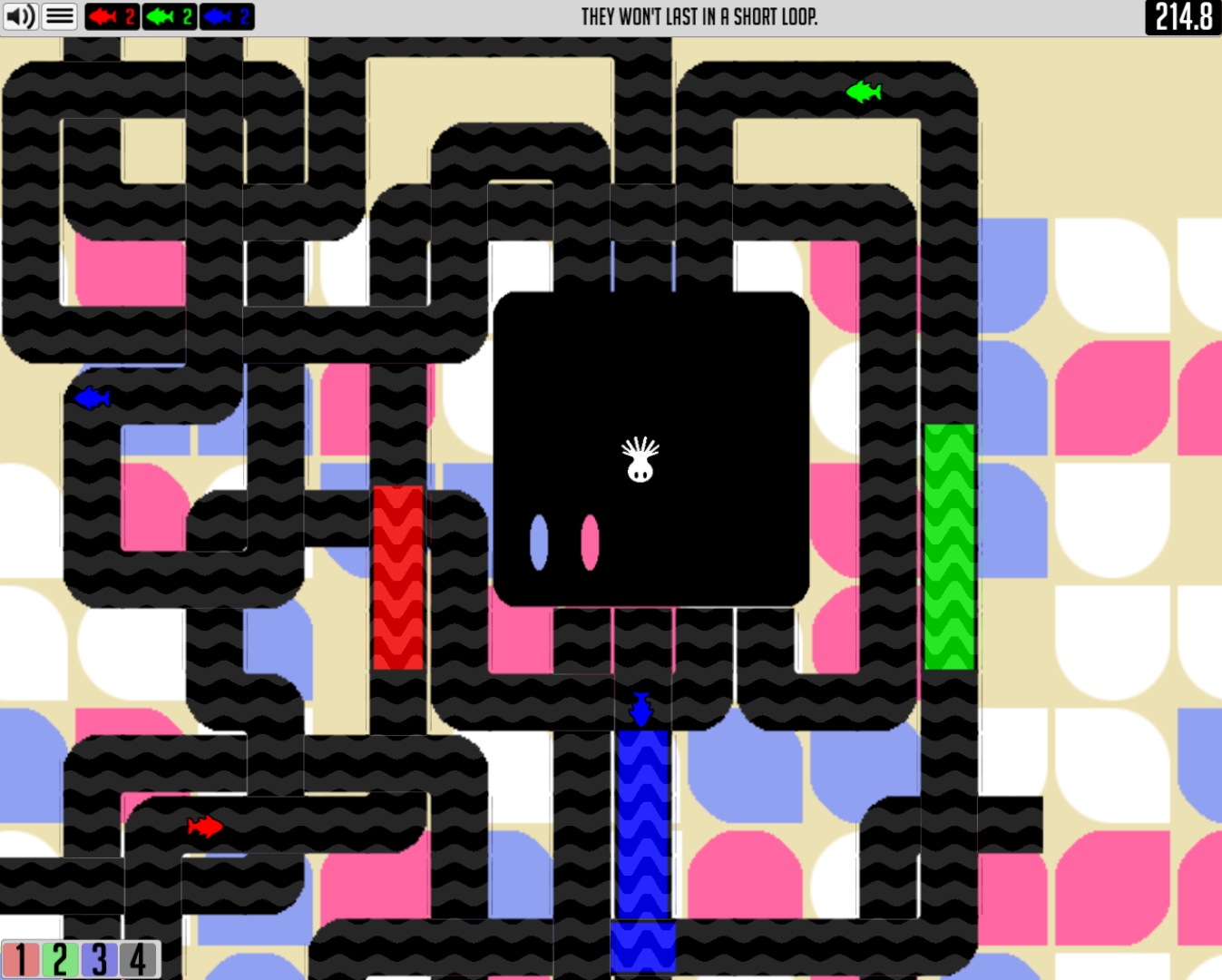 Tentacolour
A downloadable game for Windows and macOS
Based on original art by Marc Visperas for TOJam 10.
Developed by Zack, Alexei and Dante.
To play, move with the arrow keys.
Press the number keys(1-4) to paint the tentacle you're on.
Fishes like to stay on their own color!
Your objective is to trap the fishes in loops until the octopus is happy.
Then, go inside him. :D
Install instructions
Unzip and run?